GET MY FREE FOOD AS MEDICINE BEST RECIPES!
Health starts with food. Eating is something we do multiple times a day and it can have a significant impact on our health. My desire is to help others understand what I have come to learn. It's simple but not always easy. Food can be a very emotional, personal experience, and changing behavior takes time and a willingness to change. I want to show you how eating the right foods can be fun and delicious. Got a question? Or want to schedule a free 30 minute consultation where we set your culinary GPS (likes and dislikes) and discover your path to healthy eating? Great! Contact me below.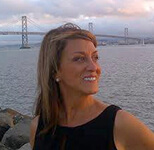 "Sandy Kleiman, Wow!
Sandy has absolutely changed the way I look at what I put in my body. With Sandy's help,
I no longer suffer from digestive problems, water weight retention
and severe headaches. Thank you Sandy!"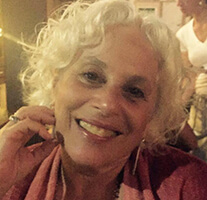 "Sandy makes cooking easy and effortless, even for those like me that don't always know where to begin. She shares her knowledge freely, from her secret sauce to how to peel fresh ginger… everything I aways wanted to know but had no one to ask! My favorite experience though was my one on one time with Sandy. We chose the menu together, drove to Berkeley Bowl to shop for the food, came home to prepare the meal and then sat down to eat together. What was more delicious than the food was the friendship. Sandy is the kind of friend you want to share with your friends – along with her recipes and her love for not only cooking but for helping people feel more nourished through healthy food."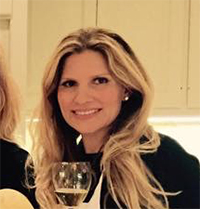 "Having Sandy as my coach has been life changing. As a busy mother with a corporate job, Sandy taught me how to prepare my meals in advance, shop for the healthiest ingredients, and taught me the art of food presentation. Through a plethora of newfound knowledge related to nutrition and food, I have discovered new ingredients, healthy alternatives and even created my own recipes. I cooked a holiday dinner for the first time for my family and they couldn't believe how nutritious and delicious my meal was! I could not have done it without Sandy's guidance and her holiday meal prep lesson. She taught me the most important skill of all-intuitive cooking. Through my culinary journey with Sandy, I have garnered a passion for food and health. She continues to instill positive changes and educates me about nutrition and healthy cooking that I will carry with me for the rest of my life.
WE ALL HAVE THE POTENTIAL TO LIVE WELL WITHOUT DIS-EASE. 

IF WE LOOK AT THE CHRONIC DISEASES THAT PLAGUE US TODAY WE CAN TRACK THIS RISE TO THE CHANGE IN LIFESTYLE AND DIET OVER THE PAST 40 YEARS.

FOODS HAVE MORE CHEMICALS, GMO's, ANTIBIOTICS, AND SUGAR THAN EVER BEFORE. STRESS LEVELS ARE UP, AND WE'RE NOT GETTING ENOUGH SLEEP.

WE CAN'T CONTROL EVERYTHING, BUT YOU CAN CONTROL WHAT YOU PUT ON YOUR FORK.

I WANT TO SHOW YOU HOW MUCH FUN AND HOW DELICIOUS EATING THE RIGHT FOODS CAN BE.  YOU WILL LOOK BETTER, FEEL BETTER, AND STAY HEALTHIER.

BUT WHERE DO YOU START?
COACHING
One on one attention.
LEARN MORE
Individual attention to help you navigate food for your own empowerment!
COMMUNITY
'In Conversation About...'
JOIN US!
Join us for our next *LIVE* event where health experts share the latest about health, wellness and FOOD!
CLASSES
Let's create together!
2 PARTS FUN & 3 PARTS YUM!
Roll your sleeves up. Hands on training in the kitchen with me –The Healthy Culinary Coach!
MY MOST RECENT RECIPES AND BLOGS
The Dollops Series: My Everything Drizzle Add a little sass to any meal with this all-purpose drizzle — perfect with fish, chicken or vegetables. http://www.rebeccakatz.com/the-healthy-mind-cookbook https://youtu.be/6RZggTmNcdE